Make an Image Transparent/Semi-Transparent
Free Online Image Editor.
Add transparency to an image and make an image transparent/semi-transparent.
How to use this tool
1. Open your image file
Drop your image file on this tool.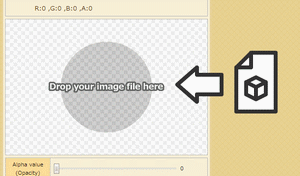 or click the file button and choose image file.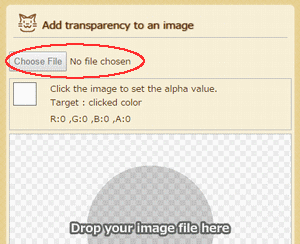 2. Add transparency to the image
Set an alpha value and a target color.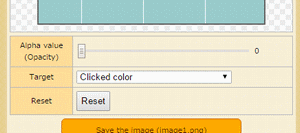 Click the image to set the alpha value.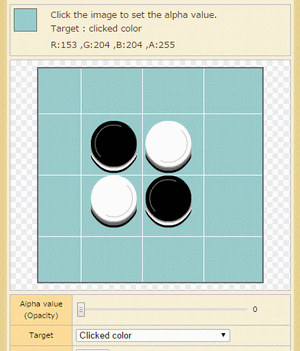 3. save your image file
Click the save button.